Any Day during the 2018 season
Typhoon Texas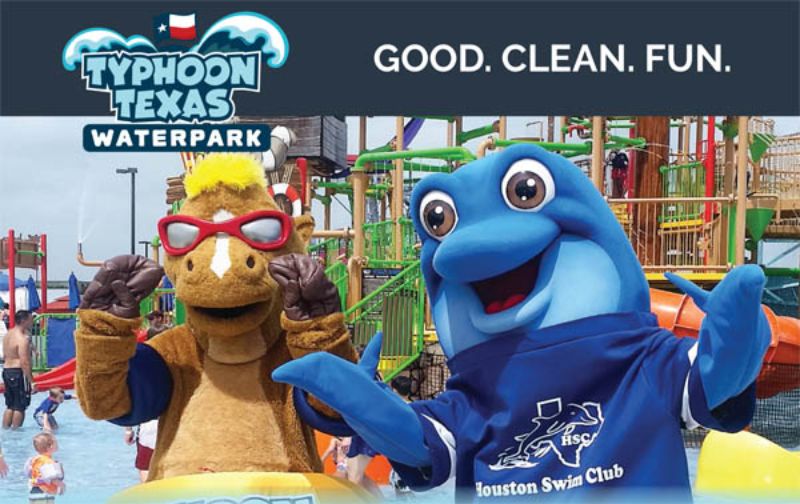 Exclusive Tickets for Houston Swim Club Swimmers!
Come have fun with the Houston Swim Club Swim School at Houston's best water park!
Typhoon Texas has 33 slides, live bands, and plenty of vendors for food and drinks!
Tickets are $20 (originally $40). Children 2 and under are free!
Free Parking
Admission to all attractions
Unlimited ticket purchase! Invite your friends to join the fun!
To purchase your tickets, visit the Typhoon Texas Houston Swim Club ticket store!
It's the perfect way to enjoy to summer vacation!