Apr 15, 2019
Sharpstown Stingray Registration Now Open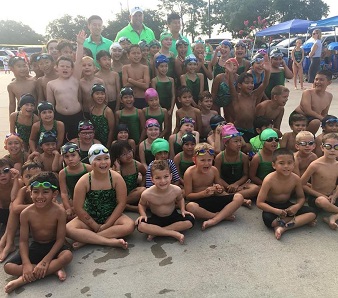 Are you ready to swim with HSC's summer swim team?
Registration for the Sharpstown Stingrays, Houston Swim Club's summer swim team, is now OPEN!
Visit their website for more information and to obtain a registration packet.
---
You may also like...
Great Day Houston: Water Safety
May 12, 2016
Great Day's Courtney Perna stops by the Houston Swim Club just in time for Swimming Safety Awareness Month and tell us how kids will have fun while practice safety first. Read More
Swim in the Howey Invitational!
Mar 1, 2019
All HSC locations are coming together on April 27 to compete in the ULTIMATE SWIM MEET. Read More
Dad Speaks on Drowning Prevention
Mar 13, 2017
A dad speaks about his son drowning in a backyard pool. Since then, he and his wife have become active advocates for water safety and drowning prevention. Read More