Apr 16, 2018
Water Safety Week at HSC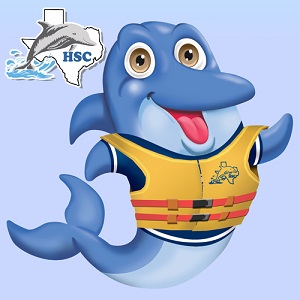 The month of May is Water Safety Awareness. Find out more about our Annual Water Safety Week activities!
It's that time of year again! May is Water Safety Awareness Month! Every year, Houston Swim Club engages students in swim lessons with important water safety tips.
During Water Safety Awareness Week (April 30-May 5), you will notice a different message being taught each day. The instructors and lifeguards will be discussing safety tips with the students and showing them water safety equipment. There will also be a team member sitting at a table in our observation room to discuss the safety messages with parents and siblings. We will have special coloring pages and water safety brochures, along with other goodies to hand out. Please stop by the table during your child's lesson this week!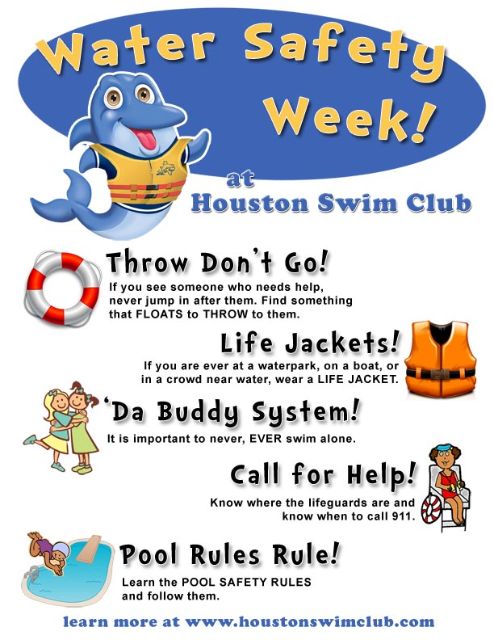 Find out what students will be learning. Print our fun Water Safety Week flyer!
Water Safety Awareness month is essential to spreading the word about being safe around water. Every day, about 10 people die from unintentional drowning. Of these, who are children aged 14 or younger. Drowning ranks fifth among the leading causes of unintentional injury death in the United States.
Children ages 1-4 have the highest drowning rates. In 2009, among children 1 to 4 years old who died from unintentional injury, more than 30% died from drowning. Most drowning occur in home swimming pools. Drowning is responsible for more deaths in this age group than any other cause except congenital anomalies (birth defects). Fatal drowning remains the second-leading cause of unintentional injury-related death behind motor vehicle crashes.
The main factors that affect drowning risk are lack of swimming ability, lack of barriers to prevent unsupervised water access, lack of close supervision while swimming, location, failure to wear life jackets, alcohol use, and seizure disorders.
Swimming lessons for children ages 1-4 years can reduce drowning rates by 88%!
Help us spread the message of water safety!
Read also!
Stop Drowning Now - Safer 3 Message
Swim safely this summer (CW39 Video)
---
You may also like...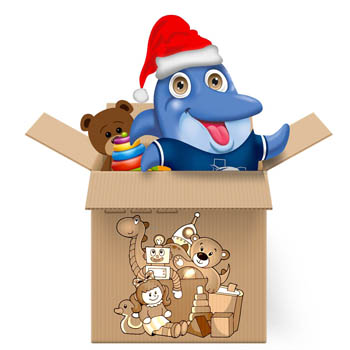 Now accepting Toy Donations
Nov 27, 2017
Find out how you can help families in need. Read More
Judah's Legacy
Jul 3, 2018
The Judah Brown Project helps spread awareness of water safety and the reality of drownings in Texas. Read More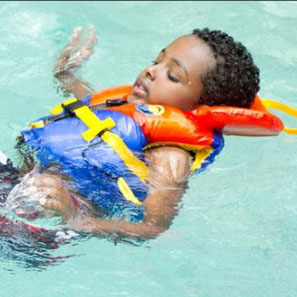 HSC Gives Drowning Prevention Tips to ABC13
May 24, 2016
ABC13 interviews Houston Swim Club to learn drowning prevention tips. Read More