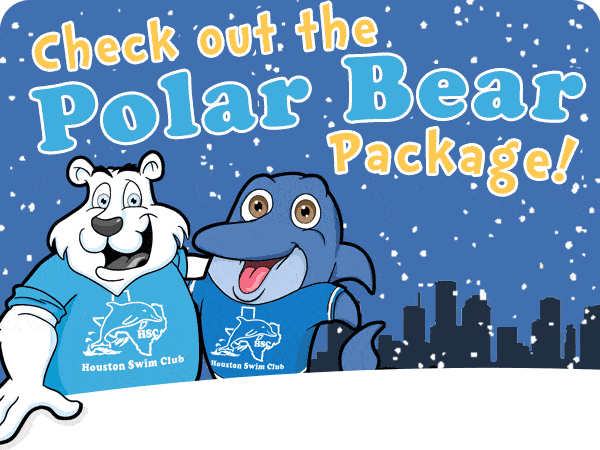 It's that time of year at the Houston Swim Club Swim School...the Polar Bear package is now available!
Save on swim lessons during the winter months.
If you pre-pay your tuition for Jan/Feb...you'll get


That's right! We're giving away FREE "Howey Kicks" to every student that signs up for the Polar Bear package this year, including an exclusive Howey shoe charm!
Be the coolest kid in swim class this winter!
MENTION PROMOTION CODE PB2023
*Children's lessons only (not valid for adult, special needs, or scholarship lessons)
*This offer cannot be combined with any other discounts
*No refunds or credits will be given for cancelled lessons
*Please note that changing the day of the week that you swim may increase or decrease the amount you owe
*Offer ends Dec 31