Jun 28, 2017
- HSC Pearland Mom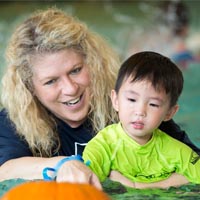 "We love Ms. Danielle. Zoe looks forward to being in her classes every summer. She looks forward to class and has learned so much. Zoe really looks up to Ms. Danielle and thrives under her positive direction and encouragement. Ms. Danielle is one of your best instructors and Zoe's favorite. We've been coming to HSC for four years and have experienced many of your wonderful instructors. I often recommend HSC to other parents looking for swim classes for that reason."
---
You may also like...
Water Safety Week at HSC
Apr 16, 2018
The month of May is Water Safety Awareness. Find out more about our Annual Water Safety Week activities! Read More
You can donate to Stop Drowning Now
Jan 22, 2018
Learn how you can help the Stop Drowning Now Foundation fight drowning! Read More
Refer a friend and earn $50!
May 15, 2017
Everyone needs a swimming buddy! Refer a friend! You'll get a $50 credit on your account! Read More