Sep 12, 2018
Hear Water Safety Tips from the EXPERTS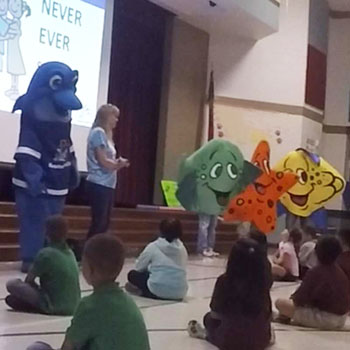 Did you know that HSC has a team of experts ready and willing to speak about water safety at any event?
MOMS groups, schools, Scouts events, Baby Fairs, even NASA...you name it, we've covered it! Houston Swim Club doesn't just teach the best swim lessons in Houston, we also give back to the community and spread the important message of WATER SAFETY.
If your group is interested in hearing how they can help reduce drowning and make children SafeR in the water, contact us! If you know of any group that would benefit from Water Safety tips, recommend them to us!
Send an email to outreach@houstonswimclub.com.
Everyone can benefit from hearing Water Safety tips from the experts!
Spreading the word is necessary to save lives!
---
You may also like...
September is Grandparents Month
Sep 3, 2018
Bring your grandparents to swim class! Read More
HSC at the Skeeter's baseball game
Apr 23, 2017
Howey was at the Sugar Land Skeeter's baseball game, making friends and hanging out with Swatson. Read More
Shallow Water Blackout
Oct 12, 2015
A Public Service Announcement from Bob Bowman, CEO/Head Coach of North Baltimore Aquatic Club, discusses the very serious topic of Shallow Water Blackout. Read More