Jan 22, 2018
You can donate to Stop Drowning Now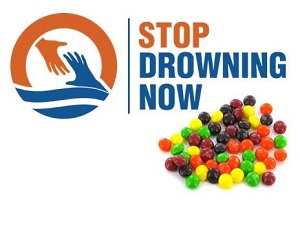 Learn how you can help the Stop Drowning Now Foundation fight drowning!
You can now donate to Stop Drowning Now!
STOP DROWNING NOW is an organization dedicated to saving lives through drowning prevention and water safety education. They have created a year-round educational campaign in order to significantly reduce the number of drowning incidents, not only in the United States, but around the world.
How can you help?
Find our Skittles machine at all of our Houston Swim Club Swim School locations. For .25 cents, you get a handful of Skittles and 100% of the proceeds go directly to Stop Drowning Now.
For more information, visit their website at http://www.stopdrowningnow.org/