Aug 15, 2019
HSC raises $3,000 for Stop Drowning Now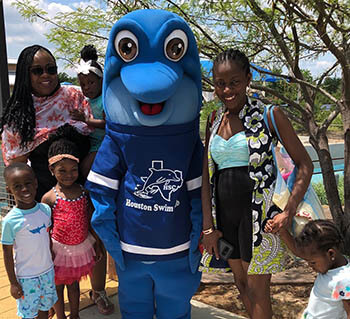 We are proud to announce that we raised over $3,000 through Typhoon Texas ticket sales!
Houston Swim Club loves partnering with other organizations who share the same passion we do about water safety and drowning prevention!
⠀
This summer, our friends at Typhoon Texas Houston set up a special discounted ticket offer for us to share with our HSC families. In addition, they pledged to donate $2 from each ticket and season pass sale to Stop Drowning Now. SDN is a non-profit organization with a mission to save lives through water safety education. Swim schools across the world are using the Safer 3 Program to spread their message, educate others, and help to reduce the number of drownings worldwide.
⠀
We're proud to announce that over $3,000 has been raised through ticket sales this summer! Thank you to all who purchased tickets and a BIG thank you to Typhoon Texas for helping us give back to such a wonderful organization!
---
You may also like...
Sharpstown open swim kicks off this summer
Jun 4, 2018
NEW! Sharpstown's outdoor pool is now available for OPEN SWIM! Read More
You can donate to Stop Drowning Now
Jan 22, 2018
Learn how you can help the Stop Drowning Now Foundation fight drowning! Read More
Learning Water Safety Skills
Mar 25, 2019
Our goal at HSC is to earn trust and build confidence. Read More