Jan 8, 2018
Polar Bear Open Swim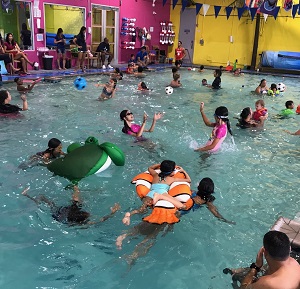 Join us for an open swim on MLK day!
We are hosting a POLAR BEAR OPEN SWIM at all of our locations on 1/15, from 12pm to 1pm. While your swimmers are out of school, come splash in the pool!
FREE FOR CURRENT SWIMMERS!
This open swim is FREE to all of our current members with a paid 2018 membership. Bring a friend and they can also swim for free!
Not a current swimmer? That's okay! You can join us as well for $3 per swimmer!
---
You may also like...
Check out the Polar Bear Package
Oct 1, 2018
The Polar Bear Package is BACK with great savings this year! Read More
July Stop Drowning Now Donation
Aug 4, 2017
HSC donated $276 in the month of July to Stop Drowning Now! Read More
Babies Need Swim Lessons!
Feb 27, 2017
The earlier children are introduced to swimming, the easier it is for them to master these lifesaving skills. Read More