Nov 10, 2017
Check your child's skills anytime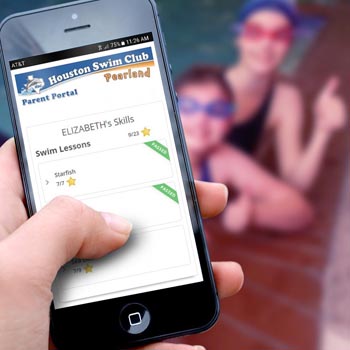 Now you can check your child's skills online, 24/7!
We are very excited to announce a new feature available in our Parent Portal! Now you can check your swimmer's current level skills online. All you need to do is log in to your pool's Parent Portal and click the "Evaluations" menu link. Find the skill tree for your child's current level and expand it to see all of the skills they've accomplished, and what they still need to work on to promote to the next level!
Have a question about your child's skills? We've got that covered, too. Head over to www.houstonswimclub.com/chat to send your instructor a message!
There are a lot of exciting new things happening at Houston Swim Club. We're always adding new features to connect you to your swim school!
Visit one of the links below for your location's portal.
Sharpstown Parent Portal Sugar Land Parent Portal Katy Parent Portal Pearland Parent Portal Cypress Parent Portal
---
You may also like...
A Journey into Swimming
Mar 14, 2016
"If you want to be the best, you have to do things other people aren't willing to do." -Madison. Read more of this 7 year old's amazing journey and her love for swimming. Read More
Moms learn CPR at HSC!
Oct 5, 2018
These moms took a class last weekend and are now better equipped to handle an emergency situation. Read More
Join us for Open Swims
Jun 28, 2018
Join us for OPEN SWIM ramping up to Independence Day. Read More