Nov 2, 2017
Pumpkin Decorating Contest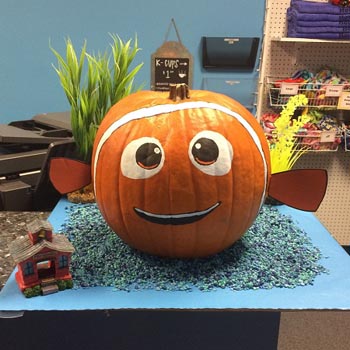 Results are in, here are the winners!
Our staff at the HSC swim schools had some fun during Halloween with a First Annual Pumpkin Decorating Contest. We had hundreds of votes at each location for the pumpkin decorating contest! Our staff took a break from teaching swim lessons and worked in teams on their own amazing pumpkin creation. The results were incredible, and our students spent the next week voting on their favorite pumpkin design. Now that the votes have been tallied, here are the final winners. Special thanks to everyone who participated in creating and voting on these fantastic designs.
---
You may also like...
Babies Need Swim Lessons!
Feb 27, 2017
The earlier children are introduced to swimming, the easier it is for them to master these lifesaving skills. Read More
"We wanted him to learn survival skills"
Aug 2, 2016
A mom rushed to save her son who fell in the pool and something amazing happened...he saved himself! Read More
January Safer 3 Donation
Feb 1, 2017
HSC donated $348 to the Safer 3 Foundation in January. Read More