Aug 4, 2017
New Swim Team Enhancement Classes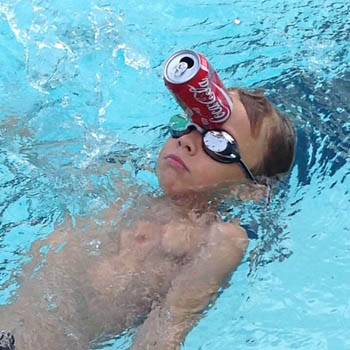 Our Sharpstown location has added new swim team enhancement classes, year round!
Coach Graham will be offering a new program this fall! Afternoon group "Swim Team Enhancement" (STE) practices will be held in the outdoor pool for T-Shirt and Stroke level swimmers.
Begins Monday, Aug 7.
Classes are 45 minutes and are available Mondays, 4:30pm and 5:15pm, and Thursdays, 4:30pm and 5:15pm.
You can register for classes online at our Sharpstown Parent Portal or by calling the front office at 713-774-7946.
Cost is $75/mo for 1 class per week, $125 for 2 classes per week. Contact our front office for more details!
---
You may also like...
"We wanted him to learn survival skills"
Aug 2, 2016
A mom rushed to save her son who fell in the pool and something amazing happened...he saved himself! Read More
HSC Student/Teacher Becomes US Navy Rescue Swimmer
Jan 16, 2017
US Navy Rescue Swimmer...Where will HSC Take You?!? Read More
HSC raises $3,000 for Stop Drowning Now
Aug 15, 2019
We are proud to announce that we raised over $3,000 through Typhoon Texas ticket sales! Read More