May 25, 2017
- Nancy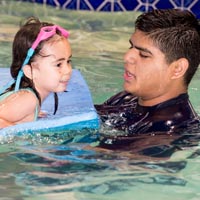 "We decided to put our 4yo daughter in swim classes because she was so afraid of the water and she does better with an instructor than with us; she was too clingy when we tried to teach her. She started in June of this year and has already entered the 3rd level (dolphin) this month (September). We are so proud of her progress from being afraid of the water, to passing the float test and to now learning proper swim stroke techniques. Thank you to the instructors at HSC Cypress!!!"
---
You may also like...
How Ultraviolet Filtration Works!
Oct 22, 2015
HSC utilizes several water disinfection methods, including state of the art Ultraviolet systems. Learn more about how this technology works! Read More
HSC attends USSSA Fall Conference
Oct 15, 2015
Representatives from the Houston Swim Club attended the USSSA Fall Conference this year in Denver, CO. Read More