May 11, 2015
HSC joins Swim Australia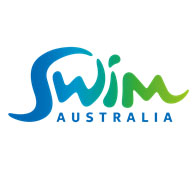 We are now a proud member of Swim Australia!
Houston Swim Club is proud to have been granted a Swim Australia International Membership. This is an important distinction for HSC, as a select handful of prominent swim schools from the US and Australia have been granted dual memberships in the US and Australian Swim School Associations.
In Australia, swim schools are an essential part of childhood education. In fact, swim lessons are required for children while in grade school.
You can read more about Swim Australia at their website, www.swimaustralia.org.au.
---
You may also like...
Refer a friend and earn $50!
May 15, 2017
Everyone needs a swimming buddy! Refer a friend! You'll get a $50 credit on your account! Read More
Pool Safety Tips
Jun 25, 2015
While you are enjoying this amazing summer, here are some important safety tips while swimming with your little ones at the community pool. Read More
Summer Sunscreen Tips
Jun 9, 2015
Summer is here! It's important to protect yourself from the sun while enjoying the outdoors. Read More