Jan 23, 2019
Our #10yearchallenge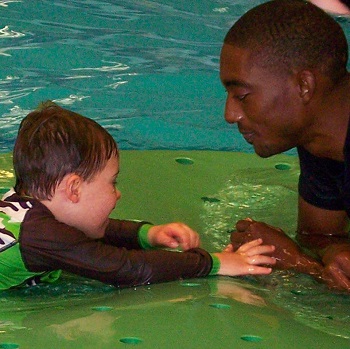 We're combining our Sharpstown Student of the Month feature with the #10yearchallenge!
VINCENT began swimming with us in 2008 and has been coming for his weekly private lesson with Mr. Jeremiah ever since!
Here's what his mom had to say about their HSC experience:
"When I learned that HSC offers private lessons at a reasonable price for children who might not benefit from group lessons, I was so grateful! I love that Jeremiah is the most patient human being on the planet and is a wonderful male role model in Vincent's life. I love that he is open to partnering with me to problem solve together and think creatively about how to help Vincent reach that next milestone. I love that every small accomplishment Vincent makes is a source of pride for the entire staff!
"Swimming is therapeutic for Vincent. It helps him practice coordinating his arm and leg movements, follow directions and feel a sense of accomplishment when he makes the smallest improvement. Many children with developmental disabilities are attracted to water, which can be a huge safety concern, so our family feels that learning to swim is a huge priority and a critical life skill."
Vincent's favorite activities are listening to music, reading and telling knock knock jokes. He definitely knows how to make us laugh. Everyone on our team looks forward to his Friday 2:30 lesson!
Mr. Jeremiah, you better watch out...Vincent is gonna be taller than you before we know it!
---
You may also like...
Safer 3 is now Stop Drowning Now
Mar 17, 2017
The Safer 3 Foundation has changed their name, but not their mission! Read More
New Water Pilates & Yoga Class at Pearland
Jul 10, 2018
Pearland has added Water Pilates and Yoga classes Read More