Aug 28, 2019
Labor Day Closure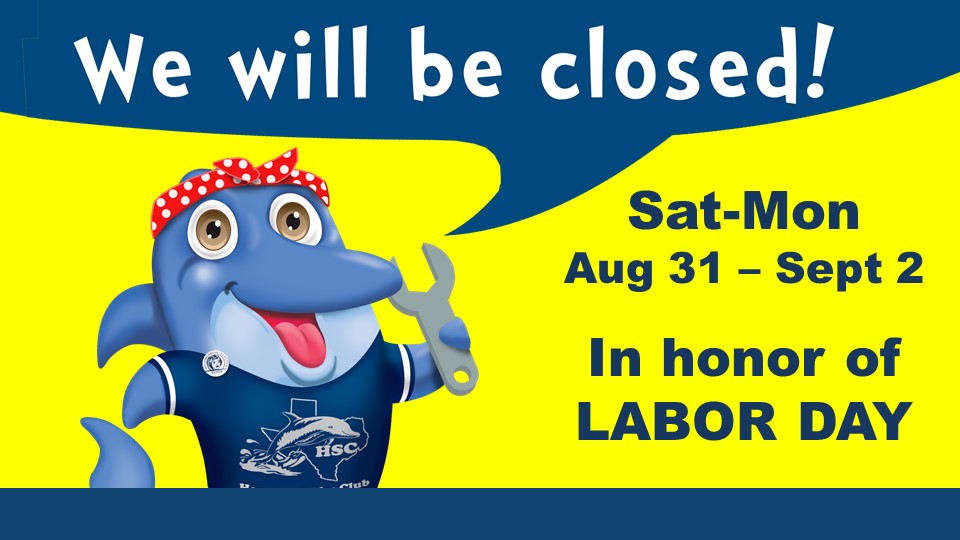 We will be closed Aug 31-Sept 2 in honor of Labor Day. Have a safe holiday!
---
You may also like...
Swim Lessons Saves Lives!
Aug 27, 2015
Participation in formal swim lessons can reduce the risk of drowning by 88%. Read More
Wear your HSC gear!
Feb 4, 2019
Remember if you or your kiddos are spotted wearing HSC gear when you're out and about, you get a $25 credit added to your account!
Sharpstown Easter Fun
Apr 13, 2017
HSC Sharpstown took a break from teaching awesome swimming lessons for some pre-holiday Easter celebrations! Read More