Jul 10, 2019
Mom in Sharpstown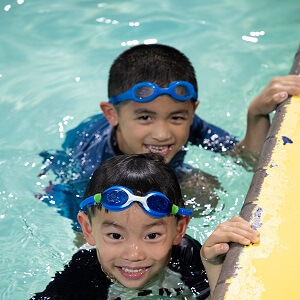 My boys LOVED Ms. Sarah so much. She was able to take two crying & screaming boys who had no interest in swimming and gain their trust by the end of the first lesson. I was shocked. This is my 3rd facility to try swimming lessons at and it is exactly what we have been looking for. I honestly have been shocked at how quickly you are able to produce results. Thank you!!!
---
You may also like...
Swimmers love making Valentines
Feb 12, 2019
Our students have been making Valentine's Day cards all week long! Read More
You can donate to Stop Drowning Now
Jan 22, 2018
Learn how you can help the Stop Drowning Now Foundation fight drowning! Read More
"I saved myself!"
Mar 21, 2017
"One wheel of the tricycle went over the edge, flipping Maddie...as well as the tricycle (with her on it) into the pool." A grandmother shares a terrifying moment! Read More