Jul 10, 2019
Sharpstown Mom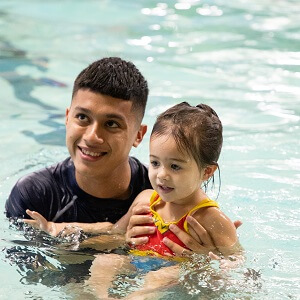 My daughter absolutely loved the Guppy class, and Mr. Charlie did an amazing job. She was excited to go to class everyday, and always seemed to feel comfortable in the water. I liked how all of the coaches and lifeguards had a positive, up-beat attitude. She is very excited to start her Goldfish class this week.
---
You may also like...
Swim Lessons Saves Lives!
Aug 27, 2015
Participation in formal swim lessons can reduce the risk of drowning by 88%. Read More
Homegrown kiddos
Jun 1, 2019
Each and every person in this photo grew up swimming either in our lesson program or on our summer swim team. Read More
Great Day Houston: Water Safety
May 12, 2016
Great Day's Courtney Perna stops by the Houston Swim Club just in time for Swimming Safety Awareness Month and tell us how kids will have fun while practice safety first. Read More