Jun 4, 2019
Summer Open Swim at Sharpstown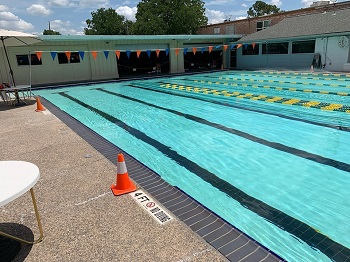 It's summer! The outdoor pool at our Sharpstown location is open.
Our Sharpstown location's outdoor pool is open Monday through Friday from 10:00am - 4:00pm for OPEN SWIM. This is available to all Houston Swim Club families from any of our swim school locations around Houston with a current 2019 registration.
Come out to our pool and make a splash!
---
You may also like...
Be Safe this Summer
Jun 2, 2017
Summer is here! Be safe in and around the water with these essential tips. Read More
That time a puppy swam with us...
Apr 3, 2019
If you follow us on Facebook or Instagram, you probably recognize this photo. Read More
A New Year at HSC
Jan 5, 2019
Check out what exciting new changes are happening this year! Read More