Apr 1, 2019
Experience the HSC difference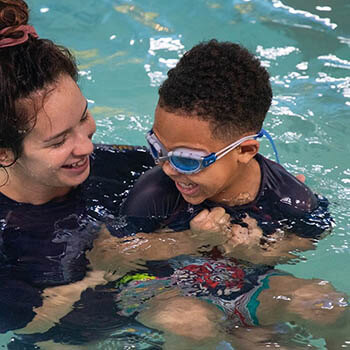 At HSC we're different on purpose.
Why fit in when you were born to stand out? At HSC we're different on purpose. We put the comfort and trust of your children first before anything else. The best results happen in the water when a child is comfortable and happy. They're willing to try harder and put in that little bit of extra effort when they're confident that they're in good hands.
We hire and train amazing people who know how to keep lessons fun, yet productive. When you come to our facilities our ultimate goal is to ensure that your family feels right at home. Thank you to all of you who are already part of our swim family! And, for those of you who aren't yet, come join us and experience #thehscdifference!
---
You may also like...
Hear Water Safety Tips from the EXPERTS
Sep 12, 2018
Did you know that HSC has a team of experts ready and willing to speak about water safety at any event? Read More
HSC attends USSSA Fall Conference
Oct 15, 2015
Representatives from the Houston Swim Club attended the USSSA Fall Conference this year in Denver, CO. Read More
Proud Mom and her 3 year old
Sep 12, 2017
I was one very proud mama...No one could believe that he was only three. Read More