Mar 25, 2019
Learning Water Safety Skills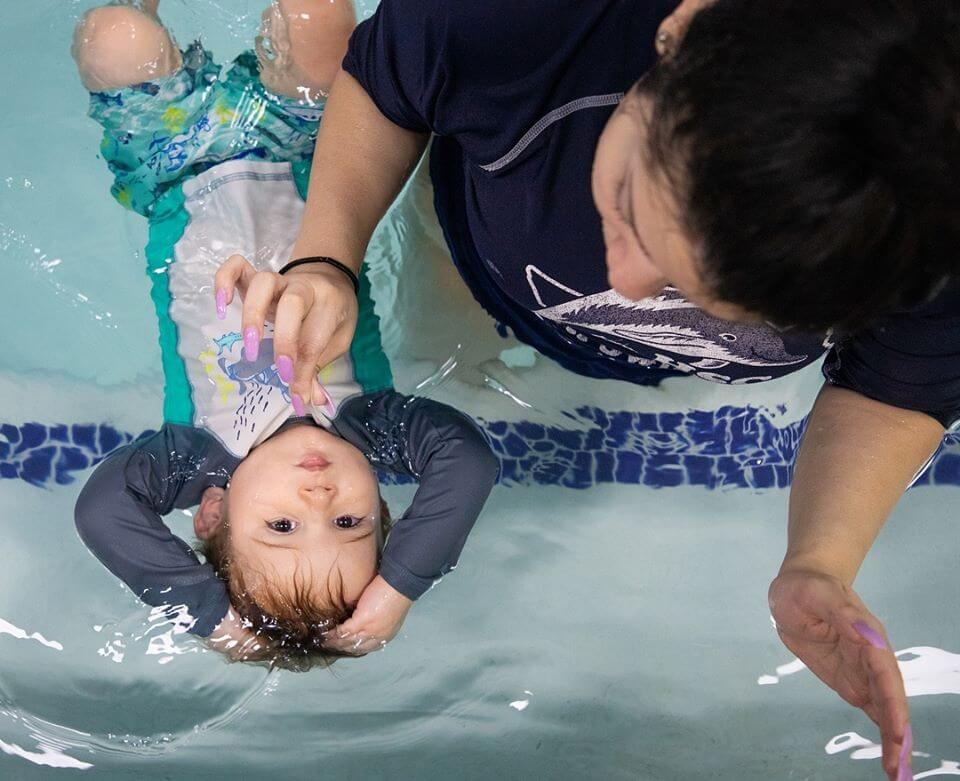 Our goal at HSC is to earn trust and build confidence.
As swim instructors, our goal is to earn trust and build confidence. We also want to find ways to make progress in EVERY lesson. The student featured in this photo is on the brink of floating independently, preparing for his float test.
He doesn't know he's already floating and that shirt pinch isn't doing much. He just knows he's okay, she's got him and that he's almost to the side. His instructor knows him pretty well, so she's not going to mess up a good thing here. The next lesson she may do this again...but maybe then she'll let go of that shirt and he won't even notice.
She'll follow that up with a whole bunch of positive reinforcement and energy and he'll be super proud of himself. If it doesn't work out, then she'll try something else.
This is what we do at Houston Swim Club. We love your kids, we understand their fears, we understand it's a process, and we're here to get them through it.
HSC's Float Test is taught in the Goldfish level for children ages 2-1/2 to 5 years old. To find a class, click here.
---
You may also like...
New Water Pilates & Yoga Class at Pearland
Jul 10, 2018
Pearland has added Water Pilates and Yoga classes Read More
HSC Attends USSSA Spring Workshop
Mar 23, 2015
HSC was proud to attend the United States Swim School Association Spring Workshop March 2-3, right here in Houston! Read More
Swim in the Howey Invitational!
Mar 1, 2019
All HSC locations are coming together on April 27 to compete in the ULTIMATE SWIM MEET. Read More