Dec 16, 2018
Water Aerobics is now at Cypress!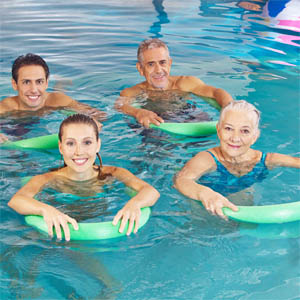 Cypress is offering all new Water Aerobics classes.
The Houston Swim Club Cypress location has added Water Aerobics Classes! Beginning January 4, 2019, Water Aerobics will be offered on Wednesdays and Fridays from 12pm - 1pm.
These exciting new classes are ideal for adults of any age (13+). Improve strength and balance, high or low impact, during each 60 minute session.
Come to our warm indoor pool and get fit! $5 per class, billed monthly.
To register online, visit our Cypress Parent Portal.
---
You may also like...
Great Day Houston: Water Safety
May 12, 2016
Great Day's Courtney Perna stops by the Houston Swim Club just in time for Swimming Safety Awareness Month and tell us how kids will have fun while practice safety first. Read More
April Stop Drowning Donations
May 1, 2017
Houston Swim Club made a donation of $391 in April! Read More
Thank you for saving my life
Jun 21, 2017
I had slipped under the pool cover at a friend's house... Read More