Jul 10, 2018
New Water Pilates & Yoga Class at Pearland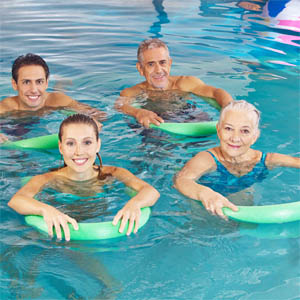 Pearland has added Water Pilates and Yoga classes
The Houston Swim Club Pearland location has added a new Water Pilates and Yoga Class! Beginning July 11, Water Pilates and Yoga will be offered on Wednesdays from 12pm - 1pm.
Low impact! Engage your core, practice balance and refine your form.
The current Tuesday and Thursday Water Aerobics classes (also 12pm - 1pm) are also still available.
Come to our warm indoor pool and get fit! These exciting classes are ideal for adults of any age (13+). Improve strength and balance, high or low impact, during each 60 minute session. $5 per class.
To register online, visit our Pearland Parent Portal.
---
You may also like...
Water Aerobics is now at Cypress!
Dec 16, 2018
Cypress is offering all new Water Aerobics classes. Read More
Our #10yearchallenge
Jan 23, 2019
We're combining our Sharpstown Student of the Month feature with the #10yearchallenge! Read More
"I saved myself!"
Mar 21, 2017
"One wheel of the tricycle went over the edge, flipping Maddie...as well as the tricycle (with her on it) into the pool." A grandmother shares a terrifying moment! Read More