Jul 10, 2018
New Water Pilates & Yoga Class at Pearland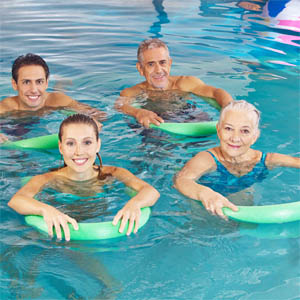 Pearland has added Water Pilates and Yoga classes
The Houston Swim Club Pearland location has added a new Water Pilates and Yoga Class! Beginning July 11, Water Pilates and Yoga will be offered on Wednesdays from 12pm - 1pm.
Low impact! Engage your core, practice balance and refine your form.
The current Tuesday and Thursday Water Aerobics classes (also 12pm - 1pm) are also still available.
Come to our warm indoor pool and get fit! These exciting classes are ideal for adults of any age (13+). Improve strength and balance, high or low impact, during each 60 minute session. $5 per class.
To register online, visit our Pearland Parent Portal.
---
You may also like...
April Stop Drowning Donations
May 1, 2017
Houston Swim Club made a donation of $391 in April! Read More
She loves swimming lessons at HSC
Apr 19, 2017
A mom who just started in our swim lessons wrote us a letter, and we wanted to share her experience! Read More
How Ultraviolet Filtration Works!
Oct 22, 2015
HSC utilizes several water disinfection methods, including state of the art Ultraviolet systems. Learn more about how this technology works! Read More