Jun 28, 2018
Join us for Open Swims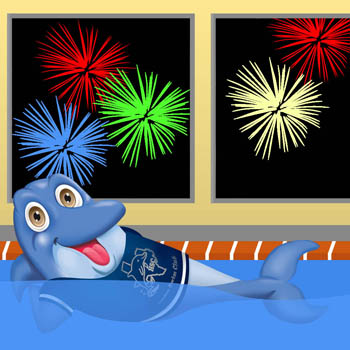 Join us for OPEN SWIM ramping up to Independence Day.
We are hosting 2 OPEN SWIMS in celebration of Independence Day, at select locations on July 2nd and 3rd, from 12pm to 1pm. While your swimmers are out of school, come splash in the pool!
FREE FOR CURRENT SWIMMERS!
July 2, 12pm - 1pm @ Sharpstown, Sugar Land, Katy, Pearland, Cypress
July 3*, 12pm - 1pm @ Sharpstown, Katy, and Cypress only
This open swim is FREE to all of our current members with a paid 2018 membership. Bring a friend and they can also swim for free!
Not a current swimmer? That's okay! You can join us as well for $3 per swimmer!
*note the Sugar Land and Pearland location will not be hosting an open swim on July 3.
---
You may also like...
HSC donates $308 to Safer 3 for February
Feb 27, 2017
This month HSC made a donation of $308 in the name of drowning prevention to the Safer 3 Foundation! Read More
Refer a friend and earn $50!
May 15, 2017
Everyone needs a swimming buddy! Refer a friend! You'll get a $50 credit on your account! Read More
The Great HSC Tree Lighting
Dec 8, 2017
Students will be decorating our underwater Christmas Tree during class with glow rings Dec 13-19. Read More