May 10, 2018
- Lindsay B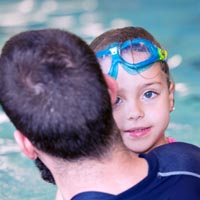 Just want to say THANK YOU so much for being so awesome with Landyn! Her daddy is currently deployed, he unexpectedly had to leave 3 weeks ago and she's been struggling a bit with that. Thanks so much for being so patient with her! Her first day was rough but each day she's been more and more excited about coming to swim lessons with you! I can't thank you and HSC enough! Y'all are all just so awesome! Keep it up!
---
You may also like...
New Water Pilates & Yoga Class at Pearland
Jul 10, 2018
Pearland has added Water Pilates and Yoga classes Read More
Swim in the Howey Invitational!
Apr 11, 2018
All HSC locations come together 4/14 to compete in the ULTIMATE SWIM MEET. Read More
Gift Certificates Available
Dec 20, 2017
Looking for a last minute Christmas present? Read More