Feb 23, 2018
- HSC Katy Mom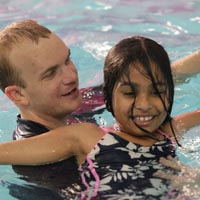 "My daughter loves swimming at HSC and I feel very comfortable with the staff and teachers. I know she's in capable hands. She's learning water safety while having fun, I couldn't be more proud. We've been members for three years and plan to continue for the foreseeable future."
---
You may also like...
Judah's Legacy
Jul 3, 2018
The Judah Brown Project helps spread awareness of water safety and the reality of drownings in Texas. Read More
Simone Manuel wins GOLD!
Aug 12, 2016
Simone Manuel won the gold medal in the Women's 100m Freestyle at the 2016 Olympics in Rio.
HSC makes another donation to Stop Drowning Now
Jun 1, 2017
Houston Swim Club made another monthly donation to the Stop Drowning Now foundation. Read More