Feb 25, 2018
- Michelle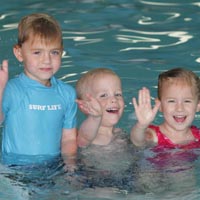 "Sending special thanks for everything everyone at HSC does to help support my special needs son, Ryan. Through active engagement by everyone...Ryan really feels like his is part of the swim community. By making him feel important and participating in with other children as much as he can manage is very important. Thank you Mr. Hassan and everyone at HSC for keeping Ryan involved in learning to swim and helping him in a compassionate forum that nurtures Ryan's skills, with positive reinforcement, allowing Ryan to do the best he possibly can."
---
You may also like...
Refer a friend and earn $50!
May 15, 2017
Everyone needs a swimming buddy! Refer a friend! You'll get a $50 credit on your account! Read More
Mother's Day at HSC
May 7, 2017
We're celebrating Mother's Day all week long! Read More
Typhoon Texas Event
May 31, 2017
HSC current and former swimmers and their friends and family are invited for water park fun on June 2! Read More