Spring Break FUN at HSC!
Mar 16, 2020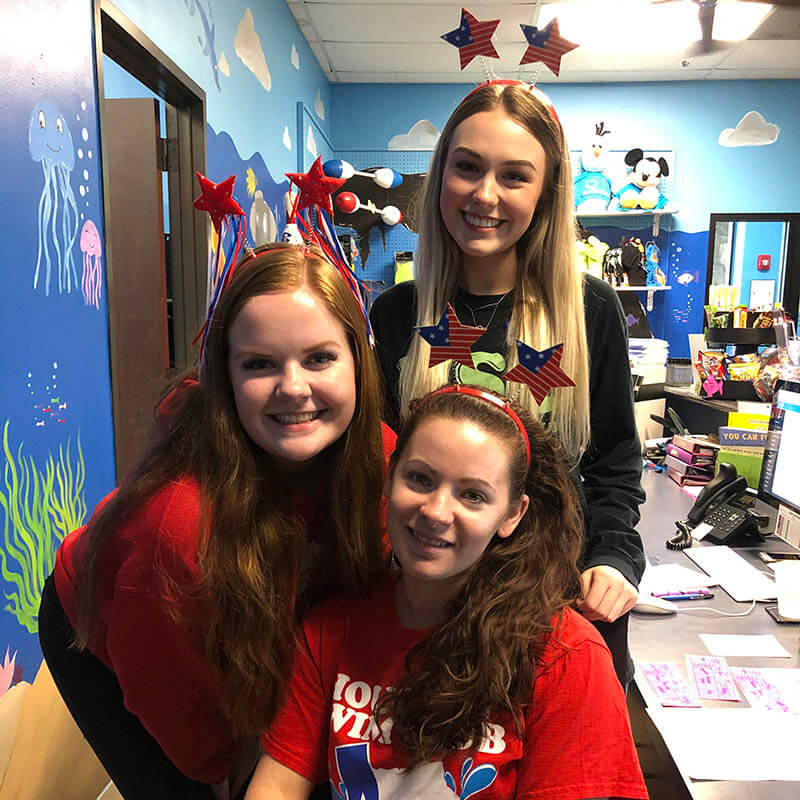 ---
Topic: Houston Swim Club
At Houston Swim Club, we work hard to ensure our lessons are filled with instructional fun, but during Spring Break week, we make sure it's EXTRA fun!
Last week was a busy week and we hope you and your children enjoyed the fun themes and activities, holiday privates and stroke clinics in addition to our regular classes.
We kicked off the week with 'Merica Monday and everyone enjoyed sportin' their red, white and blue!
Tuesday was right up our alley with a tropical theme sure to please any water lover. We had so much fun turning our pools into little pieces of paradise for our swimmers for Tropical Tuesday!
Wacky Wednesday was a great reason to get a little silly and the perfect excuse to wear socks (and even tutus) in the pool! It was a wacky day for sure, keeping smiles on everyone's faces.
Thirsty Thursday did not disappoint! We had refreshments on hand for our hard-working swimmers and parents to enjoy after their lessons!
Floatin' Friday seemed appropriate as we wound down the week with pool floats galore!
Lastly, we enjoyed Superhero Saturday to celebrate our super awesome parents and swimmers who give up part of their weekend to swim with us on Saturdays!
A big thank you to everyone who came to swim and enjoy the week with us. We look forward to continuing to prepare swimmers for the summer season that is just around the corner!
For more information on how to get your child started in lessons with us, register online!
Written by Kayla Hardt, Office Manager, Houston Swim Club Cypress
---