What does customer service mean to HSC?
Nov 18, 2019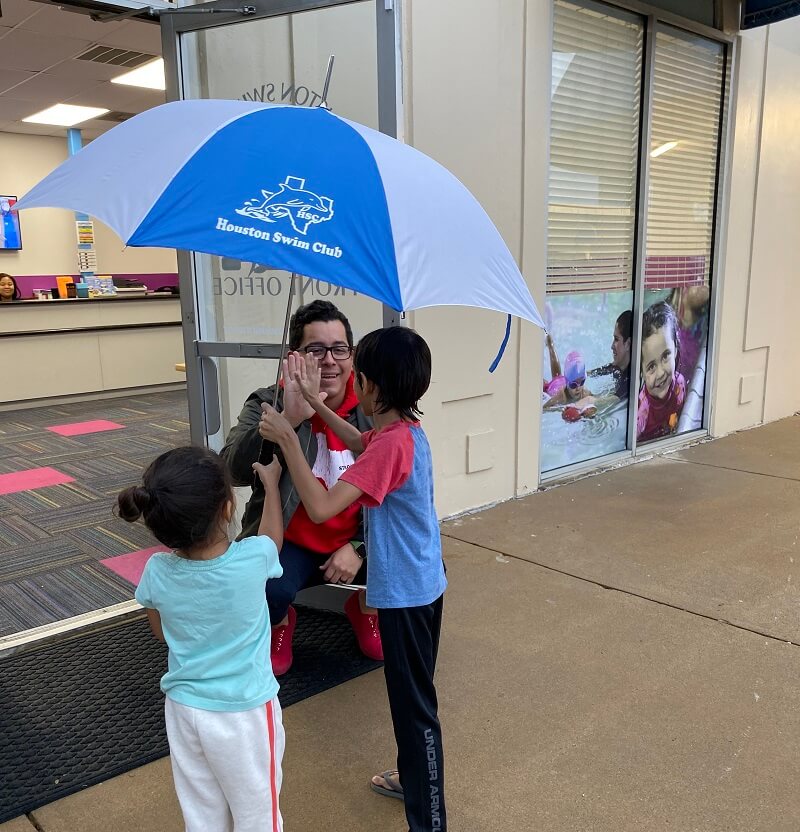 ---
Topic: Houston Swim Club
Houston Swim Club is very passionate about teaching lifesaving skills, and so much more to your kids. Do we stop there?

NO! We also want to create a memorable customer service experience for any family that walks through the door. Providing that type of customer service to families is more than just booking classes and taking payments.
It's walking your family to the car with an umbrella when its raining.
It's helping that parent who is struggling with a crying baby, and also getting two kids dressed for swim class.
It's putting a band aid on your kid when they scrape their knee in the parking lot.
It's remembering that your kid had a dance recital or a baseball game, and asking them how it went.
It's about celebrating a level promotion with them.
It's about building lasting relationships with every single person that walks through the door.
It's about not only everyone feeling like valued customers, but feeling like they're a part of our family.

Don't ever hesitate to initiate the conversation with us. Need help with an anxious kid, come see us. Need help with getting the kids to the car, come see us. Need help with anything you could imagine, come see us. Even if you want to just spark up a conversation about your weekend, come see us! We are always walking around or in the office!
We love to see not only your kids, but you as well!

Before I close out this week's blog, I would like to thank y'all for bringing your kids to Houston Swim Club.
As a parent, I know how much time and money is invested in extracurricular activities. Sometimes the sacrifice is a lot. Whether it is or not, the lifesaving skills you're providing for your kids is priceless.
Over the years I've learned there are swim schools on almost every street corner, but what I love about HSC is that we are the most passionate. We want to save and touch as many lives as possible.
Thank you for choosing Houston Swim Club as your swim school, and allowing us to be a part of your family.
Written by Joe Acosta, Assistant Site Director of Houston Swim Club Sugar Land
---