HSC's 3rd Annual Pumpkin Decorating Contest
Oct 29, 2019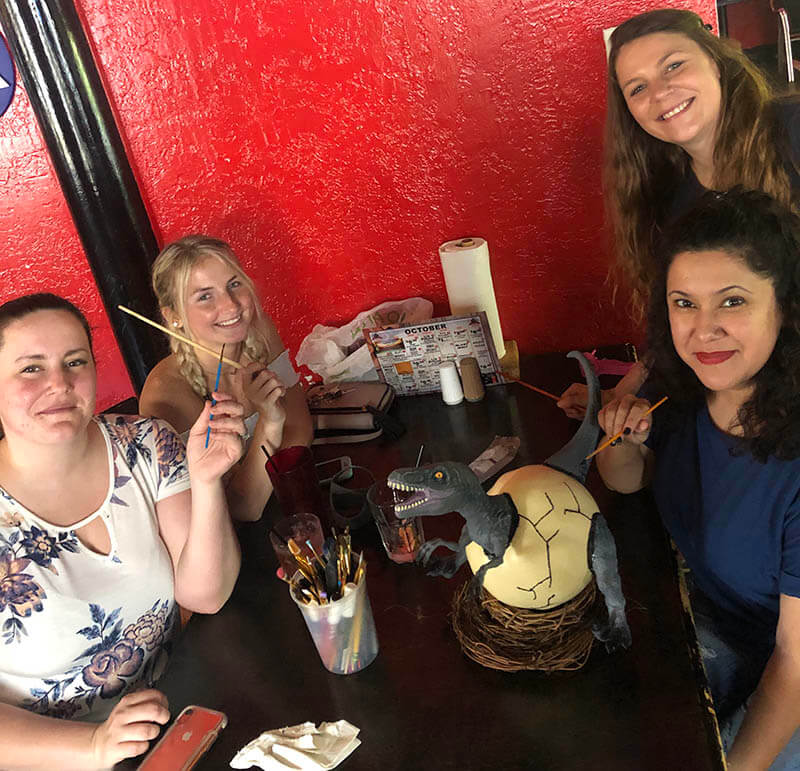 ---
Topic: Houston Swim Club
What on earth do pumpkins have to do with a swim school??
Well, lots actually! It's been another fun pumpkin season at HSC!
We've incorporated pumpkins of all sizes into our lessons, and students of all ages and levels have used them to enhance their swim skills. Our lower levels have learned about buoyancy and were so excited to learn that pumpkins can float in the water just like they do! Our teachers got creative and used smaller pumpkins to help upper level students work on freestyle drills. Our kiddos learn so much better because they're having FUN while working hard!
Not only do we use pumpkins to help our students, but we use them to help our team members, too. We value relationships and believe in the power of teamwork, so what better activity for that than a pumpkin decorating contest?!
Team members from all five locations divided into teams and have been busy creating pumpkin masterpieces!
They brainstormed ideas, hunted for the perfect pumpkin(s), purchased supplies, and worked together to bring their ideas to life. There's lots of creativity that goes into these and we really enjoy watching everyone collaborate and work together.
Once completed, the pumpkins were put on display at each location for students and parents to vote on their favorite. Thank you to all who voted last week!
Now that the location results are in, the winning pumpkin from each pool will go on to the final voting round on social media. So, please take a minute and head over to our Facebook or Instagram page and vote on your favorite to help us name HSC's 2019 Grand Champion pumpkin.
Check out our 2017 winner – Double Scoop and our 2018 winner – It's Showtime!
We can't wait to see which one will be next!
Oh, and don't forget, we'll be closed on 10/31 so our swimmers and team members can enjoy the holiday. Have a safe and BOO-TASTIC Halloween!
Written by Stephanie Burns, Site Director of Houston Swim Club Sharpstown
---