Grandparents Keep Families Afloat
Sep 30, 2019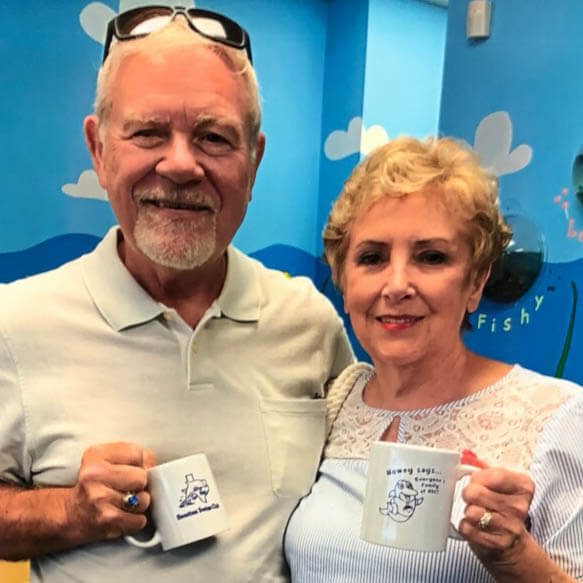 ---
Grandma. Grandpa.
Nana. Papa.
Honey. Poppy.
Granny. Gramps.
Memaw. Pawpaw.
The list of names goes on. And although the names they each have may be different, the multitude of reasons why we love them are very much the same…
They teach us right from wrong.
They provide us with wisdom and guidance.
They protect us.
They love us unconditionally.
They tell us stories.
They teach us how to bake and how to sew.
They show us how to change a tire and how to fix a leaky faucet.
They patiently explain how to make the best beef stew and how to plant the perfect garden.
They listen to us.
They understand us when it seems like no one else does.
They keep our secrets.
They give the best hugs and the sweetest kisses.
They let us eat way too much candy and stay up way past our bedtimes.
They come to our baseball games, swim lessons and dance recitals.
They are our biggest cheerleaders.
They are the glue that holds our families together.
And the list of reasons why we love them could go on and on and on…
We value the roles they play in our lives. They are the roots of our family trees. They are strong. The hardships they have overcome and the lessons they have learned have created firm foundations for our family tree branches to grow upon. Now it is their turn to sit back and watch the trees they planted grow, which may just be their most favorite thing to do!
There is no doubt that grandparents hold a very special place in so many of our hearts. So, it is only fitting that we spent the entire month of September at HSC celebrating our Grandmas and Grandpas and our Memaws and Pawpaws.
We want to thank each and every one of them for being part of our swim family… and for keeping all of our families afloat
Happy Grandparents Month!
Creating memories for your family is our family business!
Written by Stephanie Burns, Site Director at Houston Swim Club Sharpstown
---