Have you done your HOMEWORK?!
May 28, 2019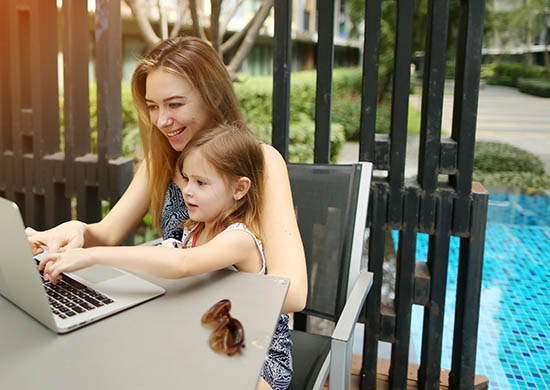 ---
Topic: Houston Swim Club
What did you do when you started looking for a pediatrician? How about a preschool? You did your homework! You researched doctors and schools to find the one that was best for your child. You looked online. You read reviews. You asked your friends. This is the same homework you should do when trying to choose a swim program to put your child in.
Since drowning is the number one cause of accidental death in children under 5, the choice of where to take swimming lessons is every bit as important as your pediatrician or your preschool. They are life long and potentially life changing decisions.
There are several questions you should ask when making the life-saving choice of swim schools. All swim schools are not created equally. If you are asking for personal referrals from your friends, the number one question you should ask when they recommend someone is 'WHY?' Why did you choose this doctor or this preschool or this swim school?
If the answer is "It is close to my house" or "It has Wi-Fi" or "It's new", these are not good enough answers. Being close to your house is an okay reason to choose a dog groomer or a nail salon, but NOT a swim school.
There are also questions you should ask the swim schools you are trying to decide between. If they don't know the answer or it's not a good enough answer for you, keep looking. Here are some of the most important questions you should be asking.
1. "What are the safety precautions you have taken to protect my child?"

Do they have certified lifeguards on deck? Lifeguards on deck are important to make sure the children coming in and going out of lessons are safe. They keep the deck safe by removing potential safety hazards. They also watch the water to make sure that children remaining on the step when the teacher is with another student are safe. Houston Swim Club always has lifeguards on deck to make sure your children are safe while they are in our facility.


2. "What are the safety skills you will be teaching my child?"

Teaching your children to be have a healthy respect for the water and knowing what to do in case of an emergency are required for a quality swim program. "They are learning to be comfortable in the water" is an okay answer, but it is not enough. This will not keep them from getting in the water by themselves or teach them what to do if they fall in accidentally. At Houston Swim Club we teach them to hold their breath underwater for 6-8 seconds, turn and go back to the step if they fall off, and to float on their back if they fall into the water. All of these skills are introduced in the first Everyday session. The first two are relatively easy to teach. Back-floating may be a little more difficult and require a little more time. This leads to my next question.


3. "Why do you teach back-floating?"

At Houston Swim Club, we teach floating as a self-rescue skill and as a breathing technique when learning freestyle. There is an easy tradition to a traditional side breath after they learn to be safer in the water.



Be careful with this one. There is "teaching back-floating" and "forced back-floating". Make sure that if you choose a program that emphasizes floating, they still teach with love and concern for the whole child. Forced back-floating is when a child is repeatedly submerged and then put on their back to float. There is no opportunity to get a good breath or be consoled if they resisted this skill. Ten minutes a day is not enough to teach children to both love the water and learn self-rescue skills. Swim lessons should not be the cause of trauma. This can have life-long effects on their ability to trust others and enjoy the water.

Extra Resource: 'Self-rescue' swimming classes for toddlers condemned as traumatic


4. "Do you recommend group lessons or privates?"

If a swim school only teaches private lessons, they are missing a big part of swim lessons. The social element of swimming should not be overlooked. Peer pressure at this age is a positive thing! Watching another child perform a skill, or getting to show another child how to do something can be very rewarding. It encourages cooperation and increases self-esteem.

This is why at Houston Swim Club our mission includes "We teach life-saving skills and SO MUCH MORE".

Extra Resource: Video: Study shows kids are smarter if they swim


5. "Why do we have to come Everyday for two weeks?"

This question is pretty specific to Houston Swim Club. We are unique in that we require an Everyday two-week (10 classes) session before enrolling in our weekly classes. "It will be too hard with my schedule to come every day" is a response we often hear. Trust me. It is worth the sacrifice and commitment. We can get the comfort and trust in 4 days that it takes other schools over a month to get. Also, our program is different that everyone else. The way we teach has been carefully developed and perfected over the last 50 years! We are not a franchise that has purchased a curriculum for some corporate office. Believe me when I tell you, we are special. Our teachers are trained and monitored to make sure they maintain the high standards that we require at Houston Swim Club. You will be amazed when you see the progress your children make in only 10 days!


6. "Can I sit on deck beside my child?"

It is very important that your child build a bond of trust and love with their new teacher. They must trust each other mutually to get the best results out of their swimming lessons. It is more difficult to build this trust if parents are so close they can be a distraction. Children are sometimes not able to focus on the teacher's instructions and it may seem to the child like mom is there to protect them since they don't trust the new teacher. When your child is swimming at Houston Swim Club, you will always be able to watch your child while they are in the water. They may just not be able to see you at first.

Extra Resource: Building Trust is the Foundation of Getting Children to Learn


7. "How long will it take for my child to learn to swim?"

If a swim school gives you a specific answer to this question, they haven't been teaching long enough to know children. There is no set time. Each child learns differently. At Houston Swim Club, we know how to recognize each child and their different learning styles. We will make sure they have the best experience possible and continue learning throughout the process.


8. "What will you do if they start lessons but don't want to come back?"

This is a great question. It's similar to "Can I take a trial class?". Houston Swim Club doesn't offer trial classes. One class is not a good reflection on how successful a student can be. Your child will be getting used to a new place, new people, and new skills. We have several loving gentle methods to encourage a student to be brave and try new things. If you trust the process, I can guarantee you that your child will not leave our program scared or traumatized. Learning to swim is a process and not an event. Learning the potentially life-saving skills of swimming is worth the extra effort. You are always welcome to come by and watch a class. This will help you see how our classes are structured and what the content looks like. Be wary of any program that won't let you come and watch a class before you begin.


9. "Why do they have to wear a swim diaper if they are 2 but already potty-trained?"

The cleanliness of the water your child is swimming in is very important! Houston Swim Club follows the guidelines set up by the United States Swim School Association. Our water is a salt-based system with a chlorine back up and Ultra Violet protection. Another layer of protection is a snug-fitting reusable swim diaper. We require them for all students under the age of 3. The first one is free!


10. "How long have you been teaching swim lessons and what type of training do your teachers have?"

Make sure you ask how long that specific location has been in business. With the rise of franchises in the last 5 years, many of the locations in the Houston area are brand new or less than 8 years old. Houston Swim Club has been in Houston since 1961. We have grown to have 5 locations all over town (Houston, Sugar Land, Katy, Cypress, and Pearland). We are NOT a franchise with our home base in Arizona, Michigan, Florida or Dallas. We are a family owned business that truly cares about saving children's lives. The longevity of our schools as well as the longevity of our staff is unparalleled in the Houston area.
Something else to consider is how easy is it to enroll, change my times, pay, make-up a class, cancel my classes? Life is busy! These things should be easy and painless. Make sure you do your homework! Houston Swim Club is ready to answer all your questions!
Ready to get into swim lessons for the summer? Enroll now!
Don't miss out on all the fun! Start following our Facebook and Instagram!
Written by Tracy Laman, Aquatics Director of Houston Swim Club
---