Woo-hoo! Spring Break is almost here!
Mar 4, 2019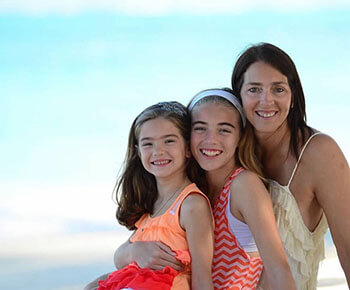 ---
Topic: Houston Swim Club
How many moms out there are looking SOOOO forward to Spring Break?! I, for one, DEFINITELY am! A week with no homework and no waking an over-worked, under-rested teenager up for school? Yes, PLEASE! As a mom of four, two of which are still at home, I LOVE BREAKS FROM SCHOOL!
What will your spring break look like? A family trip to a Caribbean island? Kiddos going to stay with Grandma because you still have to work and don't have a sitter? Play dates and day trips to the zoo and Children's Museum to keep the children entertained? A few extra swim lessons or a stroke clinic because you want to get a jump on summer lessons? Whatever it looks like in your home, I hope you are looking forward to it!
Do you know how we got so lucky as to get this precious break in the middle of March?!
From what I can tell, Spring Break started in Ft Lauderdale, Florida, in 1928. Apparently,"Spring Break" really began because of two events: When Fort Lauderdale built Florida's first Olympic-size pool in 1928, and when MGM released Where The Boys Are in 1960.
By the late 30's, it seems as though several thousand college swimmers flocked to the special Ft Lauderdale pool to compete in a special "College Coaches' Swim Forum" at the beginning of spring each year. By the late 50's, non-student athletes began to also travel to the Florida swim meet to take part in the fun event that the swimmers had created. Time termed this spring vacation, "Beer & The Beach". A year later, Hollywood took it a step further by filming a movie about it, Where The Boys Are...and the rest, as they say, is history.
I don't remember traveling much during spring break as a child. My mom was a school teacher, so we used the week to catch up on laundry and spring cleaning projects. I loved the extra time it gave me with my family and friends!
I remember taking some day trips to Galveston. I also remember attending girl's retreats with my church youth group in my teenage years. And, then there was my senior year of high school, when a few of my friends and I went with our moms to Corpus Christi. We thought we were pretty cool that year! But, as far back as I can remember, I have always loved spring break. It was a sign then, and still is now, that SUMMER IS ALMOST HERE! Which for me, meant swimming with friends at the pool in my neighborhood (the pool now known as the HSC-Sharpstown location), swim team season beginning, summer church camp, and no more homework! Those are all super fond memories for me and they are ALL still things I love as a mom!
No matter how you and your family spend Spring Break, I hope you create some memories with your children! My most favorite memories from childhood revolve around water. I remember taking swim lessons with my sisters and some of our friends (and getting Dunkin Donuts after class)...swim team practices and meets with my "summer friends"...trips to New Braunfels and Padre with other families from church (some I still get the privilege of traveling with)...walking to the pool with my friend, Heather, to see the cute lifeguards...laying out with my bestie (so wish I had used more sunscreen back then)...deep sea fishing with my dad...visiting my aunt and uncle in Amarillo and hanging out with their super-cool teenage friends at the pool...water skiing with my family...white water rafting with my grandmother in Colorado.
As I write this, I have a big smile on my face thinking back on how much fun I have always had around water.
I didn't know then that my parents making me take swim lessons from mean ol' Mrs. Anderson would be one of the things that would give me the ability to enjoy all of the things that make up some of my greatest memories in life! Because I learned to swim at a young age, I was able to do so many things that made me happy! Swim lessons taught me to save my life and SO MUCH MORE!
This spring break won't be any different for me...I will spend time with my friends and family, and I will spend lots of time in and around the water...doing for my children just as my parents did for me...creating memories that they will reflect fondly of 20, 30, and 40 years from now! After all, Spring Break was started by swimmers! How 'bout we honor and thank them for this WONDERFUL, MUCH-NEEDED break from school by making memories for our kids in the water!
Written by Tammy Schoen of Houston Swim Club...where "Creating memories for your family is our family business!"
---