Can Swim Lessons Make My Child Smarter?
Feb 17, 2019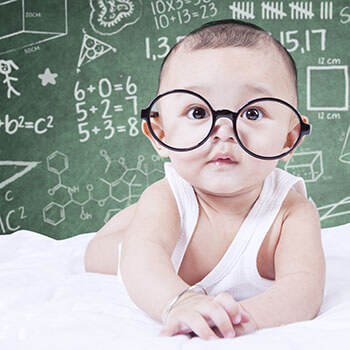 ---
Topic: Houston Swim Club
Can Swim Lessons Make My Child Smarter?
The answer is YES! Do you want your kids to have a head start going into preschool? Year-round swimming lessons at Houston Swim Club can do just that!
Ask any mom why they have their children in swimming lessons and they will tell you the same thing!
"We want our children to be safe in the water if anything were to ever happen!"
This is a great goal! Drowning is the leading cause of accidental death in children under the age of 4. Did you know that "participation in formal swimming lessons can reduce the risk of drowning by 88%"? Source

We make sure that all of our families know that statistic! This is why learning to float on their back is such a big part of our curriculum! We want to teach children to hold their breath and be comfortable under water. We want them to know how to get back to the side if they ever slipped into the pool on accident. But the most useful safety skill we teach our swimmers is the back float. It is a sustainable safety skill and can be done in any body of water. It is not the easiest to teach, but it is the most important!
Why else is it important to have your children learn to swim when they are young? We want them to love the water and be able to enjoy the water for the rest of their lives. Swimming birthday parties are a blast for kids! Water sports including canoeing, surfing, and scuba diving are fabulous adult activities. We know these activities will be part of their lives if they have learned to swim and have fun in the water as children. The water safety skills your child learns at HSC can even be used to help save another child! Read the story below about an HSC swimmer who rescued another swimmer at a birthday party. They were a strong swimmer thanks to HSC lessons and knew what to do in case of a water emergency.
Are there other benefits to swimming? YES! We also want everyone to know the health benefits that continued swim lessons can provide. It is great exercise and is a great alternative to watching TV or playing video games. Swimming is easy on the joints and used for physical therapy in children of all ages. Aqua therapy is commonly used for children with special abilities. The static pressure of the water is a great calming factor for many children with autism. Studies have also shown that swimming can help increase lung function in children with asthma. Source
But now we can begin telling our parents what we at Houston Swim Club have known all along! Swimmers are smarter! Griffiths University has published the results of a study done with 7000 under-five year olds from Australia, New Zealand, and the US over a three-year time period. Source
Lead researcher Professor Robyn Jorgensen says the study shows young children who participate in early-years swimming achieve a wide range of skills earlier than the normal population. This study was a joint venture with Griffiths University, Laurie Lawrence with Kids Alive, and Ross Gage with Swim Australia.
Watch a video summarizing the full study here
The survey results are outstanding! The study showed that children who swim are able to:
Understand directions 21 months before the average non-swimmer
Start spelling 10 months before the average child
Start letter/word identification 18 months before the average child
Cooperate with other children 25 months before the average child
Follow a 2-3 word command and simple instructions 13 months before the average child.
How many preschool teachers would love for your children to come to their class already able to play well with others and follow directions?!
Houston Swim Club's mission statement is:
We love your kids!
We teach them lifesaving skills and so much more!
Now you know a little bit about the 'and so much more'!
Written by Tracy Laman, Aquatics Director, Houston Swim Club
---