Welcome to the Sharpstown Pool!
We are located in a quiet residential neighborhood near the intersection of Beechnut and Gessner. We offer swim classes for children of all ages, evening adult classes, and swim team enhancement!
Enrollment is available by phone or in person. If you would like more information on available classes, visit our Enrollment Information page.

Outdoor Pool Open Swim
Come practice your skills or just hang out and have some fun in the sun! Sharpstown's outdoor pool is open for swimming. Lifeguards are on duty at all times. Parent or responsible adult must also be present. Monday-Friday 10:00am-5:00pm and Saturday 10:00am-1:00pm, open to all. Pool availability is subject to weather.
Adult lap swim is open Monday 5:00pm-7:00pm.
Discount pricing for swimmers currently registered in lessons at any HSC location.
Day Pass - $2 per swimmer ($4 for non-registered swimmer)
Family Membership* - $50 per month ($75 for non-registered swimmers)
Family Season Pass*, May 30-August 12 - $100 ($125 for non-registered swimmers)
Children under 2 are free!
*up to 5 swimmers per visit - $2 each additional swimmer ($4 each additional for non-registered swimmers)
Homeschool Swim!
Our Sharpstown location offers special swim class for our homeschooled students every Thursday from 7:45-8:45am. The swimmer must be in the Stroke Level. The cost for each one hour class is $20.50. This exclusive class is taught by our Swim Team Coach, Mr. Graham.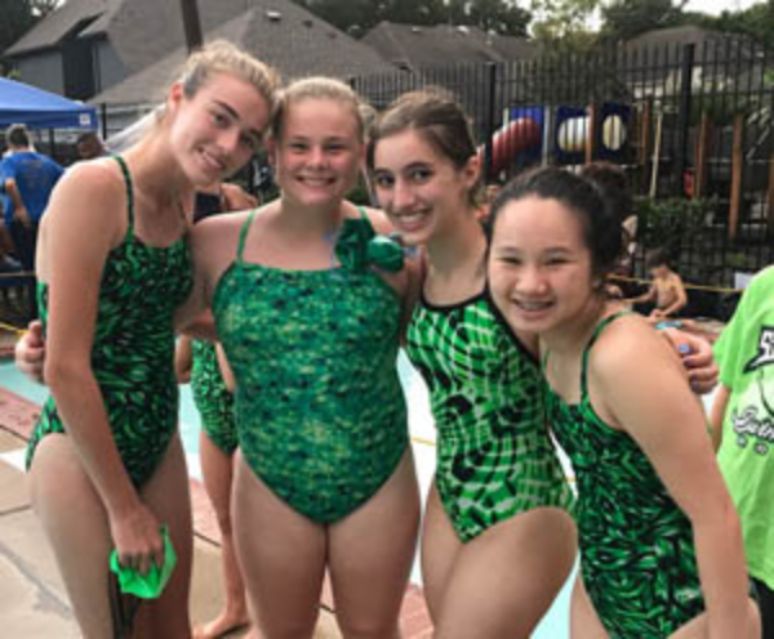 Swim Team
For information about our summer-only swim team, the Sharpstown Stingrays, visit them on their Facebook Page. Registration is now open! https://sharpstownswimteam.swimtopia.com/