Feb 1, 2017
January Safer 3 Donation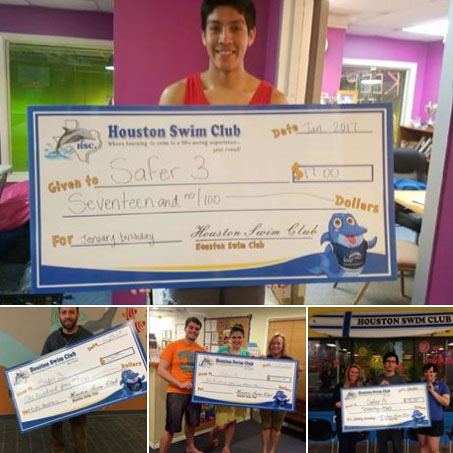 HSC donated $348 to the Safer 3 Foundation in January.
Each month, Houston Swim Club makes a donation to the Safer 3 Foundation, a group dedicated to saving lives through drowning prevention and water safety education. Over all our locations, we add up the ages of our staff's birthdays for the month and write a check! For the month of January we donated $348. They're excited (and we're excited!) to be a part of helping Safer 3 with it's vision of a world without drowning!
Check back every month to see how much we donated!